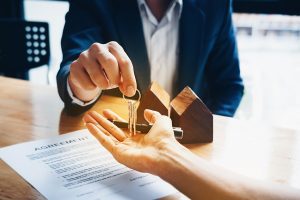 Buying a first home can be quite an exciting process. You have waited for the opportunity all your life, and once it arrives, nobody can blame you for getting overexcited. However, homes are quite pricey, and therefore, you need to remain objective and avoid making decisions that might end up proving costly. This is why it is wise for you to work with an experienced real estate lawyer in Kanata, Ontario. Real estate lawyers offer services that are meant to ensure that real estate transactions are above board. Here are some of the benefits that you can expect by hiring an experienced real estate lawyer to help in buying your first home in Kanata, Ontario.
Help with Negotiation
Most people lack negotiation skills since they do not spend a lot of time doing it. Maybe you have negotiated for a better salary or a better price for your last car, but that is the extent of your experience when it comes to negotiating. On the other hand, real estate attorneys spend a lot of their time negotiating real estate deals. This means that they have a lot of experience, and they know what to do to make your real estate deal as equitable and possible.
Drafting, Reviewing, and Interpreting Contracts
Real estate deals involve a lot of paperwork. If you are not conversant with the process, you can end up signing papers that might land you in trouble. Some common documents in real estate deals include sales contracts, appraisals, disclosures, home inspection reports, and HOA documents. Although your real estate agent or mortgage lender can help you in drafting the terms of the deal, the truth is that they are not experts in contract law. Most of them rely on pre-written contracts with a few edits. On the other hand, a real estate lawyer will draft a deal-specific contract without boilerplate clauses that are not helpful to anyone. A real estate lawyer can also help you with reviewing real estate contracts and interpreting them for you before you can sign them.
Liens and Title Searches
Before closing a real estate deal, a lien and title search has to be done. This is meant to check if the property actually belongs to the person who is selling it and that he or she has the legal rights to sell it. The process can also guarantee that there are no financial claims on the property that you are about to buy. At the very least, a real estate lawyer should conduct the title search for you. If there are any outstanding title issues, the lawyer will help you resolve them so that the purchase can safely go forward.
The Takeaway
Overall, it is apparent that if you are in the process of buying your first home, then you need to work closely with an experienced real estate lawyer. This is because homes are quite pricey, and you need to be satisfied that you are doing the right thing at every stage of the process. For instance, a real estate lawyer will help you with drafting and interpreting contracts to ensure that you do not put your signature on documents that you do not understand. Your real estate lawyer will also conduct a lien and title search to ensure that transaction is safe.
Contact SKSM LAW for more information on your Real-Estate in Kanata requirements. 
If your going through a divorce you might want to ready this article: Divorce Lawyer Kanata