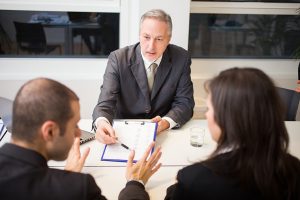 Divorce can be quite an emotional process, and it can depress even the strongest people. Whether you and your spouse have decided to end your marriage amicably or by going to court, the truth is that the process can be messy, especially if you have had children together. The good news is that by hiring a family lawyer, you can make the process less stressful and ensure that your rights do not get violated. In addition to legal help, a divorce lawyer can also provide you with emotional support during this challenging process. Here are the main benefits of hiring an experienced family lawyer for your divorce in Kanata, Ontario.
Legal Expertise
Family law is complex, and therefore, a lot of people do not understand what the law says about the various aspects of divorce, including custodial issues, the validity of the reasons for divorce, and splitting of assets. On the other hand, an experienced divorce lawyer has the necessary legal knowledge to guide you to ensure that you make the most appropriate legal decisions. Hiring a family lawyer for your divorce can also help you and your spouse craft a mutually acceptable agreement to avoid the need for going to court, and consequently, avoid spending money on litigation. If there is a need to go to court, a divorce lawyer will represent you in court to ensure that justice is done.
Remain Objective
As mentioned above, a divorce can be an extremely emotional process. Therefore, remaining objective throughout the process may not be possible. You may find yourself squabbling over petty issues, which might cause you to lose sight of the bigger picture. Unfortunately, if you are not careful, even your kids might end up getting dragged into the mess. To avoid such an eventuality, you need to hire a divorce lawyer, especially if it seems like fur will fry. A divorce lawyer will help you to remain objective and ensure that you settle the matter in a sound, equitable, and efficient way.
Protect your Rights
If you are not careful, going through a divorce without legal assistance can lead you to mistakes that you might end up regretting for the rest of your life. Hiring a divorce lawyer will level the playing field and ensure that nobody will take advantage of you. In other words, a family lawyer will carefully look into the issue, let you understand what your rights are, and ensure that the issue is settled in the fairest way possible.
The Bottom Line
Overall, it is apparent that if you are going through a divorce, the process can weigh you down no matter how strong you think you are. This is because divorce is quite a stressful process. Unfortunately, this means that if you are not careful, you can get carried away by your emotions and end up making mistakes that you may be forced to live with for the rest of your life. Therefore, it is imperative for you to hire an experienced divorce lawyer to assist you with your divorce. In addition to helping you with the paperwork, a lawyer will help you make rational decisions and ensure that your legal rights are protected.
For more information on family law please contact SKSM LAW in Kanata.