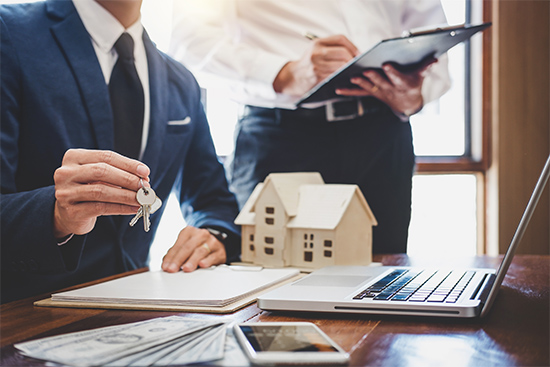 The real estate industry has its fair share of issues that can get complex when you are in the hands of unqualified lawyers. Like any other profession, there are good and bad lawyers. The difference is that while vetting an experienced electrician from a quack is easy, doing the same for lawyers can be daunting. Here is how to know if a Kanata real-estate lawyer is competent enough of handling your case:
The number of years they have worked with property investors
Assuming you encounter a real estate issue that needs legal intervention, the first person to contact is an experienced attorney who's handled property investment cases for years. It helps if they have specifically dealt with issues within the Kanata jurisdiction.
Honesty is the only policy you can trust
Lawyers have to present their findings, match them with facts to prove a point. How they deliver their point is what should matter. If your case does not have a chance of winning or losing, they should find the nearest and simplest words to express it to you. If they cannot break down the legal jargon in simpler terms for you, it may be best to consider working with a different professional.
Their rates should justify their services
Everyone wants to save money these days, and if it means hiring a real estate attorney who charges lower fees, they won't hesitate to hire them. But of what good will that do if the lawyer is incompetent? The Law Society of Ontario has tailored additional rules governing the rule of professional conduct. That means that as a resident of Kanata, you have the chance to choose a law firm that upholds the highest standards of honesty and integrity. All you have to do is check their pricing to see if it justifies their services.
Should be conversant with the laws of their jurisdiction
The last thing you need is to hire a real estate lawyer who knows little to nothing about how the Kanata jurisdiction operates. By all means, get a lawyer who understands how your location's penal code works to understand how to address your situation.
Their work ethics should be exceptional
While your lawyer could be your go-to person in times of need, deciding how your lawsuit plays out rests upon you. Their ability to respect your decision at all times is part of the work ethics trait they should possess. Their legal advice should not only guide you into making wiser decisions but should also respect your beliefs and values. Provided the advice remains legal, you do not have to worry if they have your interests at heart.
Their responsiveness instills hope
Things happen when you least expect, which is why you need a real estate attorney who is available 24/7. While they may be competent and experience, it would be pointless to realize they are unavailable when you need them the most. The best way to test their level of responsiveness is by measuring how long they take to reply to your first inquiry. If it takes days or weeks, find someone else who will in hours or minutes.
Whether buying or selling a home or property, a good real estate attorney can save you the baggage of rigorous paperwork and terms and conditions. You know what to look out for the next time you want to hire a Kanata-based real estate lawyer.
Contact SKSM LAW for all your Kanata Real-Estate Transactions
If you are looking for more information on Kanata Real-Estate Law read this article: Real-Estate Lawyer in Kanata